Italy'S Zero Degree Leather Shoes Help Lovers Settle Down
Many men and women are eager to have an ideal partner, and in the law of love, there is a classic widely circulated: whether shoes fit or not, only feet know. Therefore, whether you choose a friend type partner, a career partner or a sweet partner, you should not only match the appearance, but also listen to your heart's voice and unswervingly go on.
If two people want to go further, they can't do without a pair of shoes. The annual Valentine's Day is coming. As the "master of contemporary hand-made leather shoes", Italy's zero degree leather shoes also provide comfortable and durable shoes for couples, so that more beautiful men and women can not stop walking, getting into a better situation and moving towards a happy life together.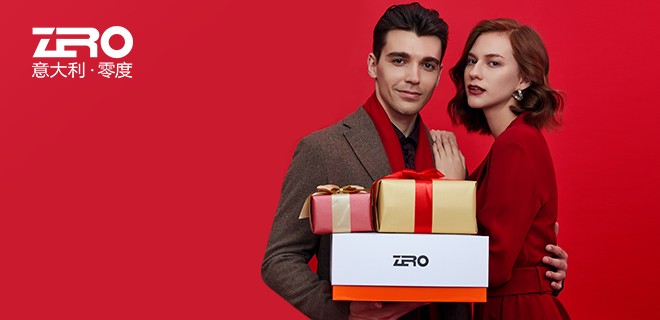 The hottest new product of zero degree leather shoes on Valentine's Day
Small white shoes for men and women
Small white shoes as a must-have in the shoe industry, whether it's a girl's trip or a couple dating, the zero degree small white shoes are the best choice for both comfort and fashion. The lightweight EVA foam sole can effectively slow down the impact force, and the flexible texture of the top layer of cow leather can make you walk freely, with strong air permeability, and fit your feet, which is comfortable and versatile. At present, there are the hottest silver and black styles for couples to choose. In addition, there are high-end customized shoe boxes, flannel dust bags and other exquisite packaging. As a classic shoe, it is undoubtedly the favorite of many young men and women.
   Exquisite men's piece recommendation
Overlord president "Xiao Bao Zong" the same new sports leisure leather small white shoes
This piece is designed with the simple style of men's shoes, which gives people a clean and generous sense of sight. The light leather upper fits the instep strap for the comfort of the heart. The anti-skid rubber soles are used to enhance the anti-skid performance, so as to have stronger adhesion and friction. The style adds fashionable seam design, which is fine and neat, with clear outline, full upper line feeling and texture Delicate, can be worn for leisure and commuting.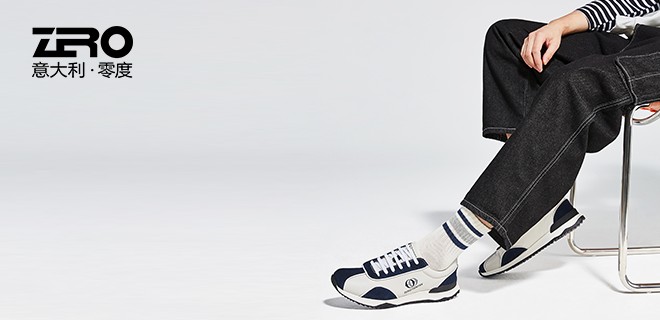 Women's hottest essential piece -- single shoe
In recent years, single shoe has been a popular style recommended by fashion bloggers. Flat heel design solves the problem of foot pain of many girls wearing high-heeled shoes. The upper is protected by flexible woven fabric. The elegant plain surface is simple and neat, while the elegant bow and check pattern are full of design sense. It can decorate the upper, lighten the whole body of women, and relax and confidently deal with various occasions.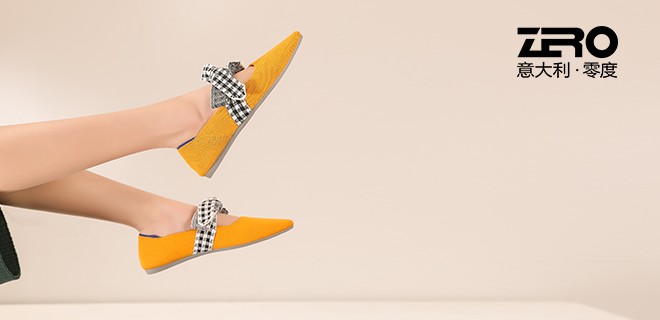 Sports style full of bull Spirit -- dad's shoes
lately Daddy shoes It can be said that it is popular all over the country, set off a trend of retro, many men and women are reluctant to put it down. Dad shoes originally refer to those sports shoes with heavy appearance. However, due to its versatile design, the popularity of retro fashion continues to heat up, which has become one of the favorite items of many young people. The leather of zero degree head layer is equipped with mesh, which gives people excellent texture. The leather stitches with mesh without losing layers. The toe is made of rubber wrap to protect the feet and avoid lace up design, so you can walk freely.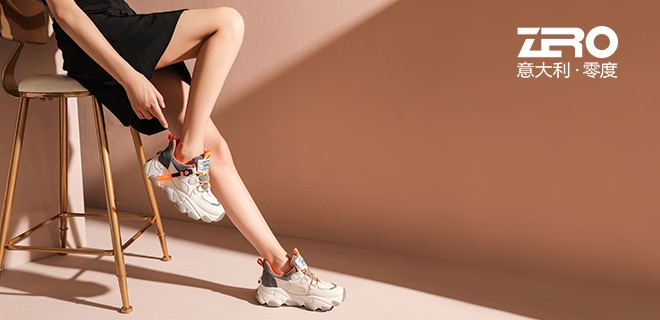 In many men and women leather shoes While still seeking the road of enterprise development, zero degree has taken the lead in entering the Internet with its excellent design concept and brand management of dislocation development, and has opened a brand-new fashion journey of zero degree. Since its development in 2009, it has reached a partnership with tmall, vipshop and other large-scale e-commerce platforms. Annual sales remained stable footwear Brand leader. At present, it has successfully opened up a large number of physical outlets in the national key business circle. It was invited to participate in Italian Turin fashion week in 2019, and zero is gradually becoming a popular light luxury brand respected by the new generation of young people in China.
Zero degree leather shoes is not only a commodity, but also a witness to the beautiful love between men and women. With "exquisite and simple" design to deduce the noble and extraordinary elegant style, to create a top-level leisure life state with the experience of "incomparable comfort", and to convey zero degree with its "hand made" craftsmanship brand The art and taste contained in culture.
In a prosperous city, we need to give our feet a reason to be calm. And in the face of a good love, we need to have a spiritual and conceptual fit. Zero degree carries people's pursuit of romance and freedom. In the future, we will continue to witness the happy life of more people and move towards a better tomorrow.