Shengshan Magnolia · Shengmao School Uniform
   school uniform It is an important carrier of campus culture. Doing well in school uniform work is an important content of deepening education reform and establishing education image. Shengshan Magnolia company deeply explores the development trend of school uniform in intelligent manufacturing, new technology and new technology, further improves the working standards of clothing, and strives to create a cultural school uniform brand. This paper redefines the new standards of school uniform from the perspectives of safety and function, so as to promote the standardization and international development of China's campus clothing industry.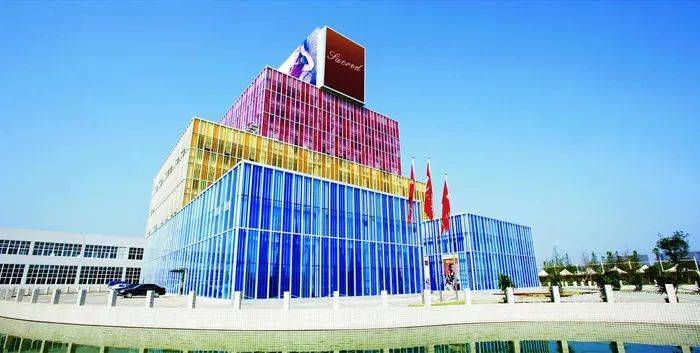 Sichuan Shengshan Magnolia Industry Co., Ltd., invested and established by Wuliangye Group, is a garment enterprise with R & D, production, sales and service, which has a perfect management system. The company covers an area of more than 200 mu, with a total construction area of 160000 square meters and more than 1000 employees.
The company is China Education Logistics Association school uniform Director of Management Professional Committee, executive vice president of Sichuan garment industry association, vice president unit of Chengdu Clothing Industry Association, Successively obtained "China's top 50 professional wear, national quality inspection qualified products, national export first-class enterprise title, quality and credit double excellent 3A units, AA level contract abiding and trustworthy enterprises, famous brand products of Sichuan Province, pilot enterprises of industrial brand cultivation in Sichuan Province, member units of Chengdu enterprise integrity Promotion Association, recommended catalogue of local famous and excellent products in Chengdu, and top ten demonstration enterprises of beautiful environment in Chengdu" It has obtained the qualification of "quality management system certification, environmental management system certification, occupational health and safety management system certification, special labor protection products production license, China environmental label product certification, seven star after-sales service certification, enterprise standard leader" and other qualifications. In the "2021 brand promotion of Chinese clothing bidding procurement" held by the bidding supply chain brand promotion platform, we won the award of "2021 top ten brands of Chinese school uniform".
   Strong advanced equipment
With strong technical force and advanced equipment, the company has high-end intelligent garment making equipment in Germany and Italy, and has a perfect supply chain system. It can research and develop 10 million pieces (sets) of intelligent clothing every year. The company is actively expanding the field of high-level custom-made industrial uniform, and also constantly striding forward to the world-famous clothing processing suppliers. At present, the company has successfully entered the uniform supplier field of the tooling industry such as tax, railway, power grid, etc. It has cooperated with decathlon, Levis and other world-famous brands, and has established a good cooperative relationship with banks, universities, primary and secondary schools with high requirements.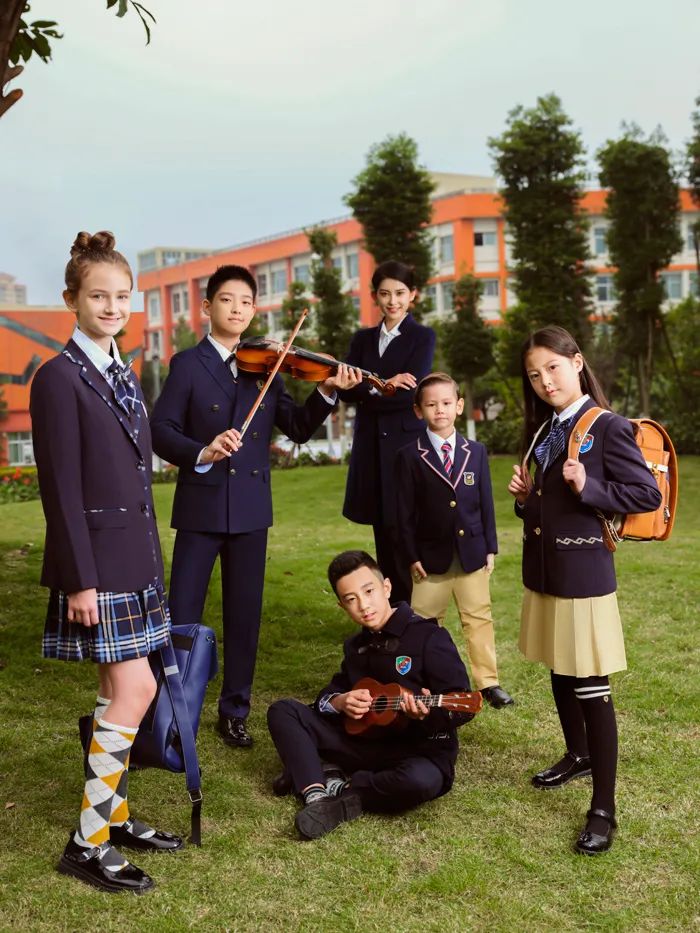 Shengmao -- cultural school uniform brand
"Shengmao" is the school uniform brand of Shengshan Magnolia company. It mainly focuses on cultural school uniform. It takes "putting on your cultural confidence" as the brand policy, and implements the brand mission of "using ingenuity, serving teenagers and making clothes well", so as to let the school uniform inherit Chinese culture and let the culture show students' self-confidence. Shengmao provides one-stop product solutions for students' clothes, teachers' professional clothes, logistics work clothes, school activity clothes, cultural and creative products, bedding, schoolbags and shoes, covering the needs of campus life in an all-round way. In recent years, Shengmao (Xinmao) has served thousands of schools. With its strong strength, advanced equipment, strict management and high-quality service, it has won high recognition and praise from schools and students' parents.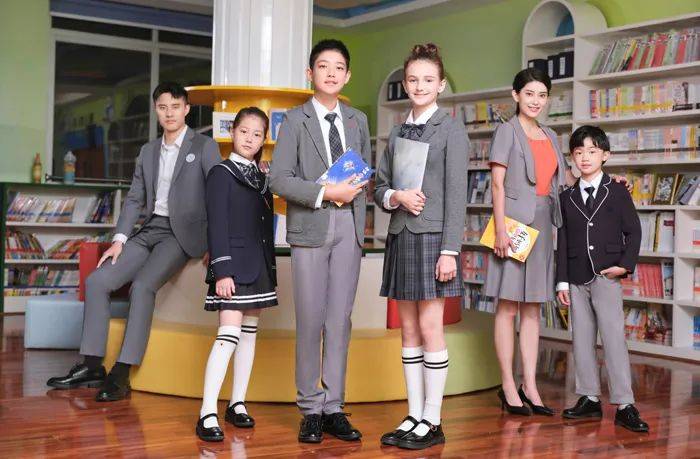 Strong R & D and design capabilities
The company is the "school uniform design and Development Service Center" in Sichuan Province. With its strong design and research ability, the company has gained strong recognition in the school uniform market, and has established cooperative relations with many well-known clothing colleges and universities. The company will be traditional Clothes & Accessories In terms of design, respect the differences of different regions, different nationalities and different campus cultures, and combine Chinese elements with international design concepts to create a new business card of Chinese culture school uniform.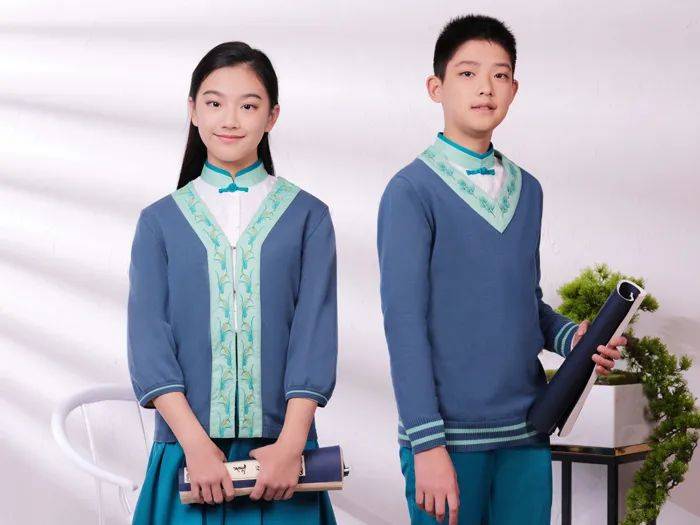 Quality assurance, safety and security
All products of Shengshan Magnolia company must go through strict process and quality inspection system before leaving the factory. At the same time, the company has formulated enterprise standards higher than the national standards to ensure the quality of school uniforms, health and safety. We hope to make "Shengmao" a well-known school uniform brand through high-quality products, considerate service and continuous cultural communication, and become an important carrier of school brand and cultural image, as well as an important visual identification system for students' identity and unity.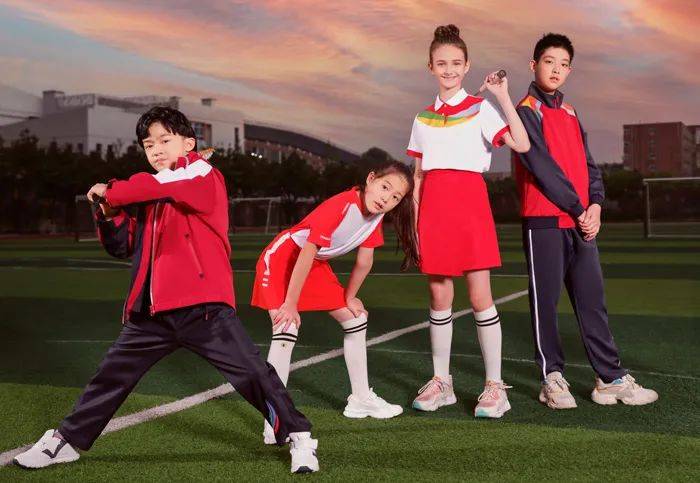 Continuously create value for customers
Adhering to the values of "let users enjoy pleasure and create value for customers", the company is committed to the continuous development of ready-made clothing industry, firmly focuses on the main business of campus clothing design and processing, and will continue to provide students with excellent, high-quality and high-quality products in the future fashion School uniform with rich cultural connotation!